What is a Credit Reference Agency?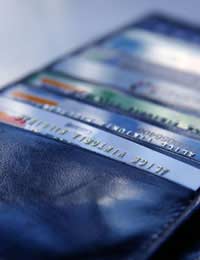 At a time when applying for credit is a common occurrence, it is important that we know what credit reference agencies are, the information they hold and how it is used.
Credit Reference Agencies collect and store details about you and your personal credit history. There are three in the UK; Callcredit, Equifax and Experian.
Your credit history, such as your first bank account, any credit cards you have, or any applications for finance you may have made, is held by these agencies.
What is Credit Information Used For?
This information is the used to generate your personal credit report, which is accessed by lenders when you apply for any form of credit, from a contract mobile phone to a mortgage. You can also access your own credit report which can be done either online or through the post, for a small fee.
The report that you receive will allow you to see exactly what lenders use to determine whether you are a risky borrower. If you have been refused credit then going through this report with a fine tooth comb is the best way to figure out why. If there is a mistake on your credit file, such as a search that has been made without your permission or you are being financially connected to an ex-partner, then you need to get this updates. Simply write to each credit reference agency wand inform them of the mistake that has been made, then once this has been removed your credit score will improve.
You do not have a single credit score or rating. Each lender, whether it be for a personal loan, mortgage, credit card or mobile phone contract, will use a different system for working out your credit score.
Equally, these lenders do not have to tell you how they calculated your score, however, you can ask for a simple explanation of how it works and why you have been refused credit.
What to Be Aware Of
There are many myths surrounding credit ratings, the most common one being that your score is affected by people you live with. This isn't true. Lenders treat everyone as an individual, so living in the same house as someone has absolutely no bearing on your ability to borrow.
However, if you are financial linked with someone through, for example, a joint bank account, then they're activity may have a small impact on you credit score. It is difficult to pinpoint exactly what makes a good or bad credit rating because there are so many things that can potentially make an impact. The most common ones, however, are missed payments on past debts, multiple loans and bankruptcy. There is also identity fraud, if someone has taken out a credit agreement in your name and failed to keep up the repayments your credit rating will suffer.
The most important this to remember is to keep your credit report as up-to-date as possible. The best way to do this is to get a copy of your report from each of the three biggest agencies in the UK - Experian, Equifax and Call. Once you receive them, go through them with a fine tooth comb and double check that all of the information they hold about you is correct because even the slightest mistake, such as a wrong flat number, can have a huge impact.
You might also like...