Getting a Loan with Poor Credit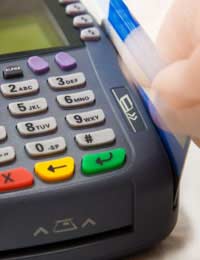 If you have a poor credit history, you will probably find it very hard to get a personal loan.Your credit report is made up of your financial history, dating right back to the day you opened your first bank account.
When you apply to a lender for credit, they conduct a search of your credit report to help them determine whether you are a risky borrower. The information held, combined with the details you gave on the application form, will produce a score based on that particular lenders criteria. This score is then used in a comparison to other similar profiles to give the lender an indication of your ability and likeliness to keep up repayments.
The best thing to do when it comes to your credit history is keep it in good shape, but if it has taken a beating then there are certain things you can do to help improve your score. The first thing you need to do is get a copy of your credit report from the two largest credit reference agencies, Experian and Equifax. Once you have received these you will be able to look through your financial history and check that it is all correct.
If there are any mistakes, such as a record of an outstanding debt that has been settled, then you will need to contact the lender in question and request confirmation that the debt has indeed been paid off. You will then need to contact the credit reference agencies and get your report updated.
Bad credit loans
There are lenders that offer loans that are specifically designed for those with a poor credit history. To be able to apply for a bad credit loan, you must be over the age of 18 and be employed. When you apply for a bad credit loan, it is very important that you shop around for the best deal because you will find that these types of loans have a higher Annual Percentage Rate (APR).
Secured or Unsecured?
A secured loan uses your home as security against the amount you are borrowing. However, you must be very careful when taking out a loan like this, because if you default on the repayments you could lose your home. People who opt for a secured loan are usually not in a position to remortgage or require a much higher loan than would be available from an unsecured loan.
An unsecured loan on the other hand offers no security to the lender at all. Because of this, unsecured loans aren't as big as those secured against a property, usually between £500 and £25,000 with a repayment period of three to six years.
When it comes to interest rates, those offered with secured loans are often lower but come with longer repayment terms, whereas unsecured loans have higher interest rates but are appealing because of their shorter repayment terms.
Getting refused
If you have experienced debt problems or have had trouble making payments in the past, your credit score will be low and lenders will regard you as high risk. If this is the reason as to why you have been refused credit, then the best thing for you to do would be to seek advice from a debt charity, such as the Consumer Credit Counselling Service. However, remember that you should NEVER pay for debt counselling.
You might also like...