A Guide to Business Angels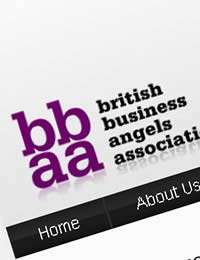 Starting a business can be very difficult, especially when it comes to the financial side of it. There are, however, people out there that are on hand to help.
Business angels, unfortunately, don't fly down from the skies, large silver wings in tow, ready to guide you through your troubles. They are actually normal people - perhaps entrepreneurs or retired executives - on the look out for a winning business model.
These angels are available to pump that much needed cash into your new venture if they think that you are onto a winner.
Back To basics
The good thing about business angels is that they already have their own knowledge and contacts within the business world so can help you along through using their own resources.
They also inject small lumps of cash as opposed to venture capitalist companies that work to high minimum investment levels, which don't always apply to small businesses.
The other added advantage is that business angels often have the cash on hand and the ability to make quick decisions without the need for any formal procedures. Venture Capitalists, on the other hand, don't have this element of flexibility and going down this route can often be very time consuming.
Business angels are typically prepared to offer a new business up to £30,000 and there is an angel for almost any business sector. But, they are not flippant with their cash, as you would expect they only back those businesses where they are convinced there is potential for substantial growth.
Many angels, in the past, have been approached and occasionally invested in lifestyle businesses that were thought up simply to provide the owner with a simple life. These are not appealing to angels because they often lack the ambition and drive to succeed.
So, in planning your business consider what its unique selling point is - what does it offer that no other similar business does? Also question whether your expertise and history to be able to make it a success and get investors on board.
Give And take
Obviously getting a business angel to back you isn't a one way street. In return for their investment, they will expect a percentage of your business and a plan of how the money will be returned. This is very similar to what is seen on the BBC programme, Dragon's Den - and similarly, the angel will want a non-executive seat on the companies board of directors and some kind of 'behind the scene's' involvement.
This doesn't mean that you will have to give up the control of your business, but it is worth bearing in mind that these angels have a lifetime of business expertise and their knowledge and contacts are, in most cases, worth much more than the amount of money they are willing to put up.
Finding Your Angel
Locating a suitable business angel is the hardest part of this process because they don't publicise the fact that they have spare cash to inject into other people's ideas - if they did, they would be forever wading through business plans.
But, if you think that there is an angel out there for you, the best place to start is the British Business Angel Association. This hosts a directory of registered angels and you will be able to provide your business plan for the members to look at. If an angel is interested, you will be notified; however, you will also be asked to pay a small fee in order to get that angels contact information.
Another route would be to ask your accountant or solicitor if they know of anyone that might be interested. It won't be uncommon for these people to have a client that is an angel and be willing to pass on your information.
And, if all else fails, there is always Dragon's Den!
You might also like...