How to Improve Your Credit Rating: Case Study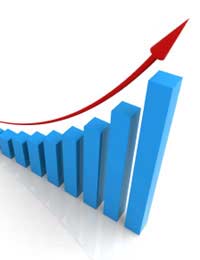 In this case study we look at the financial circumstances of a recently separated mother of two. Maria is 35 years old and works for a high street retailer, as a branch sales supervisor, earning £24,000 a year.
Maria's Story
"I am interested in finding out my credit rating because my personal circumstances have recently changed.
"I'm currently in the process of getting a divorce, and I moved to a new house with my two children three months ago. I'm renting at the moment, but given the recent fall in house prices, and the profits received from the sale of the family house, I might want to buy somewhere for myself and the kids in the near future.
"Before we separated I would leave most of our financial arrangements such as paying the mortgage to my husband. I'm not sure why, he was almost as bad at managing money as I was! We had a joint account as well as our own separate bank accounts.
"I have two credit cards with a combined outstanding balance of around £5,500. When things started to go wrong with my husband I missed a couple of repayments, which I know wasn't a good thing to do, but it was a difficult time and I couldn't keep on top of everything.
"Now that I feel I am getting my life back on track, I'd like to know if there is anything I should be doing in order to make sure that I have a good credit rating and that I will be able to get a mortgage when I need to in the future."
How Maria Can Improve Her Credit Rating
Maria is right to start thinking about how her credit rating might have been affected by the recent changes in her personal life. The good news is that now she is back in control of her finances, she can take steps to improving her credit rating.
Getting On The Electoral Register
Now that Maria has moved, she should contact her council and get herself placed onto the Electoral Register. Why? Whenever Maria makes an application for credit, a credit reference agency will look to see if Maria is on the Electoral Register. This check is done to make sure that the details Maria provided on her application are true and that she is in fact a resident in the eyes of her local council.
If Maria doesn't put herself on the register, her credit 'score' will be considerably lower than it should be, and she may be turned down for the credit she was looking for.
Keeping Up With Repayments
Divorce is never easy, but Maria is pleased to be back in control of her own life. This means that there's really no excuse for missing any credit card repayments in future!
Your credit rating is based on how well you have managed credit in the past. If you miss payments this will be noted on your report. One or two missed payments may only knock a few points off your credit score, but if you have a history of missing repayments, this could seriously affect your overall rating.
If Maria sometimes forgets to make repayments, she should think about setting up direct debits that will automatically take the money out of her account each month. You can request to make the minimum repayment each month, although if Maria is looking to pay off her credit cards sooner rather than later she should try to repay more than the minimum amount.
Check For Financial Associations On Your Credit Report
Maria would be wise to get a copy of her credit report and check for any financial associations that may be recorded on it. Maria and her soon-to-be-ex husband held a joint bank account, which was used to repay the mortgage and other household bills.
This will be highlighted on the credit report as a 'financial association', which means that Maria and her husband's credit files are linked and will stay linked until Maria tells the agency that the financial association has ended. The agency will need to confirm this is the case (and will expect the joint account to be closed), but once they have confirmation, they will be able to remove Maria's husband's name from her report.
Provided that Maria takes these steps to improve her credit rating, she should be well placed to get the mortgage she's looking for.
You might also like...