How to Fix Bad Credit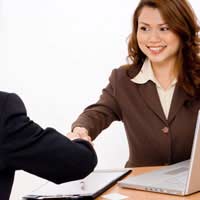 If you can't think of a reason why you have been refused credit, your first task should be to check your credit report. There are three major credit reference agencies in the UK – Experian, Equifax and CreditCheck – who keep records on all your bank accounts, credit cards, previous loans and debt history.
Your Credit Report
Start by asking each agency for a copy of your file, each of them is likely to hold slightly different information about your financial history. You can order a paper version for as little as £2, or you have the option to subscribe to each of their online services, which are a little more expensive.
Once you have the reports, go through each of them and look for any errors. Even something small like the wrong flat number or postcode could mean that your credit record is being mixed up with someone else's.
If the mistake is concerning an outstanding debt that you disagree with then you might have to take it up with the lender in question because the credit reference agency isn't likely to change your record without confirmation that the debt has been paid off.
You also have the option to add your own comments to your report. So, for instance, if you had trouble paying off a debt and missed a few payments due t unemployment or illness, then you have the chance to explain i it.
These agencies also hold information such as, details of unpaid bills, county court judgements (CCJs) and any applications you may have made in the past for credit, which make up your credit history. When you apply for credit, lenders use the records held by credit reference agencies to make a decision on how risky a borrower you are. The decision is based on the lender's own credit scoring system. Credit reference agencies don't score your 'worthiness' themselves and have no information on the criteria that lenders use.
Check Your Details
You must make sure you are listed on the electoral roll as this is used by the agencies and lenders to check that you really live at the address you claim.
The problem here is simply that every time a search is made on your credit file, a footprint is left and too many footprints can also go against you when you apply for future credit. However, shopping around for credit cards should not be recorded on your file unless you sign a credit agreement. If a lender does carry out a search and you didn't sign an agreement, you can apply to have the footprint removed by contacting each of the credit reference agencies. There are some things that aren't included on your credit report, such as council tax payments and student loans.
If there is a CCJ recorded on your credit report that you don't believe should be t there, the first thing you should do is contact the lender with whom the 'outstanding' debt was with. If the lender is happy that the debt was paid and the CCJ is in fact a mistake then you should request written confirmation then contact the courts. If it is a mistake the CCJ can be removed from your credit file, otherwise it will stay there for six years (beginning on the day it was originally recorded).
You might also like...