Is Your Lifestyle Damaging Your Credit Rating?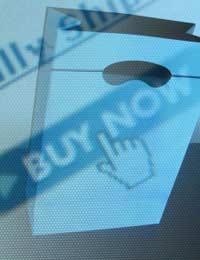 You might think it's a smart move to monitor your credit card spending from time to time, but do you know that your credit card companies might be monitoring your spending too?
You may be surprised to know that where you shop and what you buy could damage your credit rating and may prevent you from getting credit in the future. Some credit card issuers are using the data gathered from their customers' credit card transactions to attempt to determine which are the good and which are the bad credit risks.
Credit Card Companies Tightening their Criteria
As banks and credit card companies look for new ways to maximize their profits, one of the simplest ways to do this is to reduce the amount they are willing to lend to borrowers, while asking them to pay a higher rate in interest on what they can borrow.
One of the newer ways that some credit card companies are looking to do this has been imported from the US in recent years is through a practice known as 'redlining'.
What is Redlining?
Some credit card issuing companies are suspected of using personal information about their customers to determine their credit worthiness.
With credit card transactions, each time you make a purchase a record is created and the sale is logged. The sale will then appear on your regular card repayment statement, but your credit card company can also be viewing the information too, and making a judgement about your suitability.
In the US the process of limiting the available credit to a person based on where they shop, what they buy or the neighbourhood that they live in is known as 'redlining'. The US government is hoping to put a stop to redlining and the recent credit card reform law introduced by Barack Obama includes a bill could lead to a federal investigation into the practice.
How Credit Card Companies Use Redlining to Make Decisions
Redlining could be based on whatever criteria the credit card company wishes to use. For example, do you live in an area with high unemployment or high levels of bankruptcy? Your credit card issuer may decide that the chances are that you might fall unemployed yourself soon and discourage you from borrowing from them by reducing your credit limit or raising your interest rate.
Credit card companies can, however, take this a phase further by making decisions on your eligibility based on what you buy. For example, If you use your credit card to pay for your weekly grocery shopping they may take the view that you are struggling to make ends meet and that you are having to borrow money on your card to pay for basics such as food. If you start to miss your repayments, your credit card issuer may view this as the final straw in your poor credit behaviour and remove your credit card completely.
It is hard to tell whether redlining is already being practiced in the UK. Redlining is considered unlawful in the US, but is notoriously difficult to prove, as credit card companies are free to interpret the data they collect on their clients as they choose and they do not tend to provide reasons for raising the interest rate on a credit card or lowering the credit limit.
The recent US legislation could open the floodgates to the previously hidden practice of redlining and already one major credit card company has admitted it has in the past used information about where customers shop in order to reduce their credit limits, but with UK banks still struggling to make profits, will credit card companies here follow suit?
What Can Credit Card Customers Do?
There's little that a customer can do in terms of preventing a credit card issuer from redlining them, but if you are concerned about the practice and would prefer to keep your lifestyle and spending habits private try to use cash or prepaid debit cards, especially in supermarkets where a credit card transaction could indicate to the issuer that you are struggling to meet your financial commitments.
You might also like...