About Our Site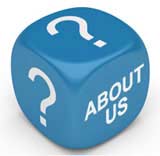 PersonalCreditRating was formed to offer a unique reference point on protecting and improving your credit rating.
Shakespeare memorably wrote "Never a borrower or a lender be". Yet if he lived in modern times, chances are he would have thought differently. Today, credit is an unavoidable part of life for all of us.
Credit helps us achieve our financial goals - such as buying a home or car - within a timescale that suits us. However, too much credit can be a bad thing. Consumer debt has reached startling levels - it is estimated that the UK population has personal debt levels of a trillion pounds (including credit card, personal loans and mortgages). After decades of credit being readily available to all, more and more people are finding it difficult to obtain lending, as banks and other financial institutions change their lending practices and rely more closely on credit ratings to differentiate between their customers.
We believe this is the definitive internet-based guide to personal credit ratings, with over 40 articles covering a wide variety of related topics. If you have been refused credit, looking to improve your credit rating, or simply interested in reducing your debt levels, this website will be of interest to you.
Related Articles in the 'Site Information' Category...