Is My Credit Rating Fair? How Can I Improve It?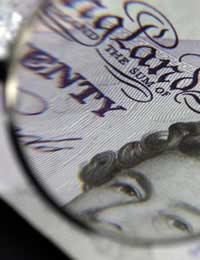 Q.
I have never defaulted on a payment, have paid off my mortgage, never had an overdraft and have an income of £3,600 a month after tax.
So, it came as a surprise to discover that my credit score was only "fair" at 860. I looked this up when my bank was advertising loans at 8.9% but, because of my score would only offer a loan at 14%. (£15,000).
Apparently, my score was reduced because I am not on the electoral role. How much difference does this make?
I have credit cards that I never use. Does this adversley affect my score?
I may need to take out a mortgage for a second home in the USA. I need to improve my rating
Please advise.
(P.V, 8 March 2009)

A.
Unfortunately, when it comes to credit ratings, as with life, things are often not 'fair'.
Sometimes lenders use attractive rates of interest to draw the attention of new customers, but when they apply, they get offered a more costly alternative instead. This might have been the case when you applied for your loan and were unable to get the advertised rate.
However, people can be refused credit for a number of different reasons. Sometimes a potential customer can seem too unreliable and likely to default on their repayments. Other applicants can be rejected because they haven't taken on too much debt, and not built up a sufficient credit history for the lender to make an informed decision.
In your case, it appears that not being on the electoral register has had a negative impact on your overall score. This is usually the primary reason why customers seeking credit are poorly rated. In fact, some lenders will automatically reject a customer's application for credit if they are not on the electoral register and cannot prove their address.
With identity fraud and money laundering reaching record levels, financial institutions have an obligation to make sure that they confirm the identity of any potential new customers. If they don't they could receive hefty fines from the Financial Services Authority for failing to meet their legal obligations.
Therefore, you should make it as easy as possible for lenders to verify that you are not a fraudster or an irresponsible borrower.
Most banks and credit card companies base their lending criteria on three main points; proof of residence, proof of employment and ability to repay. If you want to improve your credit score you should make sure that you tick all three boxes.
1. Contact your local council as soon as you can and fill out the required forms to get placed on the register. It can take the council up to six months before they add your name to the register. Therefore it is well worth chasing them to confirm you have been added before you try to apply for any more credit.
2. You should also close down any old and unused credit accounts, as lenders might be given the impression that you already have too much credit available in your name.
If you take these simple steps, and check your credit score in a few months time, you should see an improvement that will leave you in a good position to have a mortgage application approved. Good luck!
You might also like...