How does a Credit Check Work?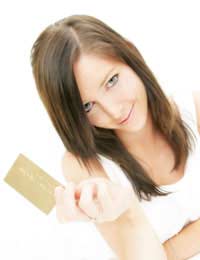 If you have a credit card, loan, mortgage or even mobile phone contract, your credit history would have undergone a credit check.
When you put an application forward for any type of credit, the lender will want to know how responsible you are as a borrower.
Your credit report holds all your financial history and records any missed payments, the number of credit or store cards you hold and any loans or mortgages you may have. It also shows the lender if you have any County Court Judgements (CCJs) or have ever declared youself bankrupt.
How is a Decision Reached?
When a lender receives an application for credit from a potential borrower they need to know how much of a risk that person will be.
In order to do this they need to know your financial history and how you have coped with previous pressure to meet repayments.
This is where your credit report plays a part. Instead of you having to relay all of your past and present financial comittments every time you apply for a credit card or a loan, your information is held in a central database by two leading credit reference agencies, Experian and Equifax.
When considering whether to lend to you, the lender will search through your credit history, looking for any defaults, CCJs or anything that would make you a risk to lend to.
Each lender has their own criteria that they use to give a potential borrower a credit score. This score is made up of a combination of your credit history and the information you provided on your application form.
If you have a good credit score you will find that you are able to get better deals on financial products and have access to lower interest rates than if you have a bad credit score.
Can I Improve My Score
It is a lot easier to keep a good credit score than to improve a bad score, but if you have found yourself being refused credit there are some steps you can take to improve your credit rating.
First of all you should make sure that you are registered to vote at your current address as lenders use this to determine your identity, if you don't appear on the electoral role your credit score will be affected.
You should also check through your credit report regularly to make sure that all the personal details held for you are correct. For example, your present address, postcode or maritial status.
If all of the information is correct, there is little else you can do to improve your credit score other than make sure you meet all of your repayments in the future.
Don't be discouraged though. Just because you haven't got a great credit score doesn't mean that lenders won't lend to you.
There are many products available and lenders will search all of their products to see if they have one that matches your needs. Although, you probably won't be able to get the best deal and the products you can get will often come with higher interest rates.
You might also like...
@Max - You should be able to apply if you think your credit rating is OK and get the finance relatively easily. However,if you are looking for car finance, do shop around because the interest rates can differ widely and make sure you can afford to pay it back.
Barry
- 16-Feb-15 @ 2:55 PM
How easy is it to get car finance?My credit score seems ok.
Max
- 14-Feb-15 @ 12:31 PM