The Facts: Fighting Fraud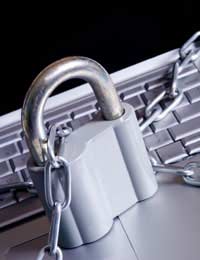 Identifying fraud is one of the main reasons people check their credit report. Fraud is a growing problem in the UK and can claim anyone as its victim.
Who Falls Victim To Fraud
Information services company Experian reported that over 6,000 victims sought the help of its fraud team during 2007, compared with just £3,500 in 2006.
Its findings show London is the identity fraud capital of the UK and Londoners are on average twice as likely to fall victim to identity fraud compared with the rest of the UK.
Surprisingly Kensington is a fraud hotspot and people living there are up to three-and-a-half times more likely to fall victim to identity fraud than anywhere else in the UK.
People living in areas such as Richmond-upon-Thames and other upmarket districts in London such as Chelsea, are at a higher risk of identity fraud, mainly because they tend to have more money to take.
The profile of a fraud victim is usually somebody aged between 26 and 45 and will normally be a homeowner and high earner. Experian findings show that those earning over £50,000 a year are up to three times more likely to fall victim to identity fraud compared to the UK average.
Those who rent also place themselves at a higher risk as they are more likely to share things such as mailboxes. People who rent also tend to move around a lot more so they may leave one address behind and leave their names on a few bills, which will be like an early Christmas present for identity thieves.
Increase in Fraud
An analysis of fraud trends during 2008 by the UK's Fraud Prevention Service, known as CIFAS reveals there was a shocking 16% growth in fraud throughout the UK.
Facility takeover, also known as account takeover fraud is when a third party fraudulently uses a legitimately obtained account of an innocent victim, possibly you.
CIFAS has seen year-on-year this type of fraud has rise by a staggering 207%.These kind of scams are often started through email, telephone scams, or by obtaining credit cards and statements to take over an account.
CIFAS has also seen a 69% increase in misuse of facility, which is where a fraudster uses an existing account to commit fraudulent activity. Takeover fraud normally comes hand in hand with misuse of facility fraud.
The good news is that the number of victims of identity fraud is on the decline according to CIFAS. It saw a 3.7% decrease in 2008 from 2007 figures.
However, not such good news is that there has been an overall increase in successful identity frauds, with CIFAS seeing a 5.7% increase during 2008.
This is because fraudsters are starting to open false accounts under made up names and fake identities and succeeding, so while it may not be an existing person's details they are using they are still committing fraud.
The need to protect yourself against identity fraud has never been greater, which it is why it is important you look at your credit report from time to time. This will be one of your biggest clues that something is not right or a fraudster has got hold of your identity. Identity fraud can go unnoticed for months so make sure you do everything you can to avoid being a victim.
You might also like...