Credit Applications Q&A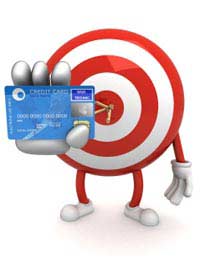 With credit providers becoming increasingly more selective about who they are prepared to offer credit to, more and more people are struggling to find out why they are being refused credit. Here are some answers to some population credit application questions.
Q. I tried to apply for a lower rate credit card and was turned down several times.
Have I accidentally lowered my credit score and if so how do I increase it?
A. It is a common misconception, but in actual fact there is no single credit score. Each time you apply for credit, the lender in question calculates a new score for your application.
Each score is based on the lender's own lending criteria, which can vary considerably depending on a variety of different circumstances. The score will, of course, also depend on your personal circumstances at the time when you make the application.
In reality, there is very little to separate the criteria between different lenders, but the differences are important enough to make it worthwhile shopping around between different lenders to get the credit you want. Bear in mind, however, that each time you apply for credit your leaving a credit footprint on your file.
The good news is that as these footprints grow older, their impact on any credit rating is likely to diminish, usually after a period of three months or so it is ok to reapply for credit. Many lenders now also offer a 'quotation check' that will allow them to ascertain the most appropriate credit product for you before you go through the application process.
Q. I think I have a good credit record, so why should I check my credit report?
A. Although you mention that you think your credit report is generally fine, you didn't mention whether you checked your credit file recently. It is always worth checking your file on a regular basis, and don't worry, checking your report doesn't impact your rating.
Not only can keeping an eye on the information held by credit rating agencies help you to quickly discover any errors held on your file, it is also a vital step in the fight against financial fraud.
But those are not the only advantages. Credit reference agencies use sources such as the electoral register, court records and bank data to find out more about your personal circumstances.
Over the last few years, however, credit card companies have been looking for alternative ways to find out about their potential customers. Many have started to share data relating to your active credit card accounts, and they know how much you owe and what your credit card spending limits are.
Sharing this information means that companies are able to stamp down on those customers who look to transfer their credit card balances using 0% balance transfer deals.
This could mean that customers looking to transfer balances might be refused a new credit card, even if you have a perfect payment record, simply because the lender doesn't want to miss out on the potential interest earned.
Meanwhile, if fraud is your primary concern, then signing up to a regular credit file monitoring service can be a worthwhile option, as it allows them to monitor your file and notify you if any changes have been made.
Q. What should I be doing to improve my score?
A. A less than perfect credit score is not necessarily reserved for those with a history of credit defaults. For example, having no history of borrowing can also result in an applicant being rejected by lenders, simply because they have to credit track record to evaluate you against.
Meanwhile, being financially linked to someone else with credit problems can also impact your credit score considerably. You can be considered a poor credit risk simply by association.
If you think that your partner, or someone else in your house, has a poor credit history it is probably a good idea to try to keep your finances separate. It might also be worthwhile asking for a note to be put on your file if any 'associate' is on your file in error.
Other ways to sharpen up your score include paying off any outstanding debts as soon as possible, cancelling any unused credit cards or closing unneeded bank accounts.
You might also like...