The Facts: What Lowers Your Credit Rating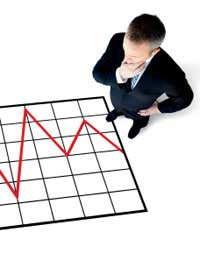 When it comes to bringing down your credit score there are some simple steps you can follow to try and help prevent this.
What Brings a Score Down
Your payment history is the single biggest factor in determining your credit score. This accounts for around 35% of your total overall score, so you can see why this would be important.
Timing also plays a large part, things that happened on your file five years ago are not as important as a missed or late payment that took place last month. Paying bills on time is incredibly helpful when it comes to lowering your credit rating.
A late payment can sabotage your credit rating. Missing just one payment can knock points of your credit score. If you miss paying all of your bills one month it can reduce your credit score by up to 20%.
You may not think it but the more you request a copy of your credit report the more damage you could actually be doing. If you request a copy of your report once a year this is nothing to worry about.If however in the space of six months you or a lender/bank requests a copy of your report once a month then it could make you look irresponsible and risky to lend to.
Taking out a loan or opening a bank account with a friend or partner can lower your credit rate if you are not cautious. All of their actions will have an impact on your record. This does not mean if they fall behind on all their payments it will impact you, but if they fall behind on the ones you have together, this will inevitably bring your credit rating down.
You may think it is a good idea to cancel a credit card if you no longer need it and have paid off the bill, but don't cancel the card. It actually helps your credit rating if you keep the credit card open as it will look strange on your report if you cancel a card.
Knowing Your Limits
It is not just what payments you do and don't make that can lower your credit rate it is also how much you pay back. If you opt to borrow the maximum you can on all of your credit cards then this will go against you as it could be seen as irresponsible.
If you borrow the maximum amount can lower your credit rate by up to 5%. In some cases it may be better to take out another credit card and not reach your limit on your current card.
The type of loans you take out can also impact your credit rating, a secured loan on your record will look a lot more risky than a credit card bill. It is not a problem if you pay them all back, but if you don't it will lower your rating more than a normal loan would.
It is surprising to learn what actually brings your credit rating down, it is worthwhile knowing what factors can contribute to a lower rating in order to help you avoid them.
You might also like...