How to Check Your Own Credit Rating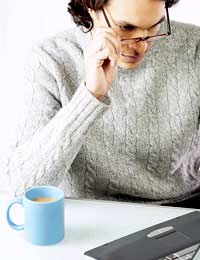 Your credit report is probably the one thing that is standing between you and that loan you have applied for, but how do you check it?
Reference agencies
There are two main credit reference agencies in the UK Experian and Equifax. These agencies hold information such as, details of unpaid bills, county court judgements (CCJs) and any applications you may have made in the past for credit, which make up your credit history.When you apply for credit, lenders use the records held by credit reference agencies to make a decision on how risky a borrower you are. The decision is based on the lender's own credit scoring system. Credit reference agencies don't score your 'worthiness' themselves and have no information on the criteria that lenders us e.
The information
Agencies hold a variety of different information on individuals. You must make sure you are lsited on the electoral roll as this is used by the agencies and lenders to check that you really live at the address you claim.
They also hold records of past searches made by lenders, but do not show whether applications were successful or not.
The problem here is simply that every time a search is made on your credit file, a footprint is left and too many footprints can also go against you when you apply for future credit. However, shopping around for credit cards should not be recorded on your file unless you sign a credit agreement. If a lender does carry out a search and you didn't sign an agreement, you can apply to have the footprint removed by contacting each of the credit reference agencies.There are some things that aren't included on your credit report, such as council tax payments and student loans.
If you are turned down for credit and don't know why, your first port of call should be to check your credit report. This can be done simply by contacting Experian and Equifax - and for a small fee they will send you a copy of your credit file.
My report
The report that you receive will allow you to see exactly what lenders use to determine whether you are a risky borrower.
If you have been refused credit then going through this report with a fine tooth comb is the best way to figure out why.If there is a mistake on your credit file, such as a search that has been made without your permission or you are being financially connected to an ex-partner, then you need to get this updates. Simply write to each credit reference agency wand inform them of the mistake that has been made, then once this has been removed your credit score will improve.
You do not have a single credit score or rating. Each lender, whether it be for a personal loan, mortgage, credit card or mobile phone contract, will use a different system for working out your credit score.
Equally, these lenders do not have to tell you how they calculated your score, however, you can ask for a simple explanation of how it works and why you have been refused credit.
You might also like...