Knowing How a Credit Rating Is Built Up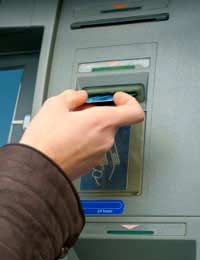 At a time when applying for credit is a common occurrence, it is important that we know what a credit rating is and how it is built up.
Your credit report is made up of your financial history, from the day you opened your first bank account and includes every financial agreement you have ever made, even your landline telephone.
Maintaining a good credit rating is the key to getting better deals on credit cards or loans in the future, so how do you do it?
Well, there are steps you should take to make sure that your report is kept up-to-date and that your rating isn't affected
The Electoral Role
In order for lenders to determine your identity, they turn to the electoral role. This shows the address that you are registered to vote at and, combined with the information you put down on the application for credit, will allow a lender to confirm who they are considering lending to.
If you have previously been refused credit and have no idea why, the best thing to do would be to check whether you are registered to vote at your address. Most people don't think that this has an impact on their credit rating, but the truth is that this is often one of the main reasons as to why people are refused credit.
If you aren't registered to vote, then simply visit aboutmyvote website and download the form. Remember, just because you pay council tax doesn't mean that you are registered to vote at your address.
Past, Present and Future
Because your credit report is made up of your financial history, you must make sure that you stay on top of things.
Missing a payment, even if it is just one, could seriously affect your credit rating. The more defaults in your payment history, the worse you score will be.
Any County Court Judgements (CCJs) or being declared bankrupt will also be recorded on your credit report and lenders often regard borrowers with these as high risk.
If you do have a CCJ it will remain on your credit report for six years. It is always a good idea to check your report after this time just to make sure that it has been removed.
You must also be careful when deciding what type of credit you need. For example, a report that shows lots of large loans will put a lender off simply because they will be concerned about your ability to make the repayments.
Common Myths
The most common credit rating myth is that other people who you simply live with affect your credit score. This isn't true. The only instance when somebody else's credit history will affect your own is when you are financially connected to them, for example, if you hold a joint bank account or share a mortgage. In these circumstances, their past debts and CCJs will be taken into consideration by lenders when they consider your application for credit.
Another myth is comes with property. Many Brits believe that the property they live in can be 'blaclisted' with creditors because of previous owners or tenants. This simply isn't true. Your property has no bearing on your credit rating and neither do the previous occupiers.
It is also untrue that there is a credit blacklist. The credit reference agencies do not have a database of 'blacklisted' borrowers.
You might also like...