The Most Common Credit Rating Mistakes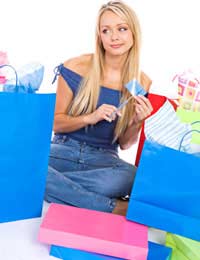 Everyone makes mistakes from time to time, but if you do something that will negatively impact your credit report the mistakes could cause long-lasting damage. You could end up having to pay a higher price for credit than you would normally expect, or you may find it impossible to get credit at all. Here's a list of the most common mistakes that could affect your credit rating.
1. Missing Repayments
Your repayment history accounts for roughly 35 percent of your total credit score. This means that if you accidentally miss a payment or two, your credit score will take a hammering. Someone with an excellent credit score of 700 could see their score drop down to 580 if they miss a single mortgage payment.
The good news is that lenders usually only make a formal record of a missed payment if no payment is received after 30 days past the repayment due date. However, in today's difficult economic environment, there's the possibility that any company that issues credit will be quicker to take steps to recover any outstanding money.
To make sure that you don't miss any payments, make sure that you pay your bills either through a direct debit, or with an automatic payment. Bear in mind that if you set up an automatic payment with your bank it could take up to five working days to reach the lender's account, so make sure that you leave enough time for the payment to reach them.
2. Maxing Out Credit Cards
Everyone feels the urge to have a spending spree from time to time, but a sudden splurge can damage your credit rating. Companies base their lending criteria on a ratio – calculating how much debt you owe and comparing it to how much credit you have available.
A big balance on your cards acts as a red flag to lenders, because they assume this means you are struggling to keep control of your finances. To keep in their good books you should maintain at least 10% of available credit on a credit card.
3. Can't Resist New Credit
It is all too easy to be lured into taking on new credit, even if you don't really need it. If you buy something from a department store, chances are they will suggest you open up a store account, and they'll probably offer you a reduction on the price of your purchases if you do so.
Remember that storecards usually offer poor credit terms and high interest rates. Also, opening new accounts will have a temporary impact on your credit rating. Avoid opening new credit cards on impulse and only take on new credit when you need it.
4. Not Paying Attention To Your Credit Rating
Even if you think you have a spotless credit history, it always pays to keep close attention to your credit rating. It is estimated that one in four credit reports contains an error, and something trivial such as an incorrectly typed-in postcode could see you being refused credit at a time when you need it most.
Credit ratings companies such as Experian and Equifax allow you to view your credit report, from as little as £2. It's a very small price to pay for peace of mind. If you find any mistakes you can contact the lender in question to arrange to have these removed as soon as possible.
You might also like...