Checking Your Credit Rating Before Applying For Finance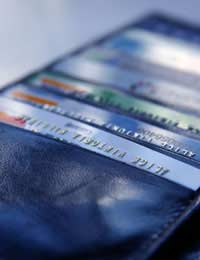 If you are thinking of applying for a credit card, loan, mortgage, or even mobile phone contract, checking your credit report should be at the top of your list of things to do.
When you apply for credit, of any kind, lenders use your credit report to calculate a credit score, and it is this score that will determine whether you are a suitable borrower.
However, each lender uses a different formula to calculate your credit score, which means that while one lender may refuse you credit, another would be happy to lend to you.
Leaving Footprints
The big mistake that many people make when it comes to getting that much needed loan, credit card or mortgage, is apply to multiple lenders despite being refused time and time again.
The problem with this is that every time a lender looks through your credit report they leave footprints, and too many footprints looks bad to future lenders who may come to the conclusion that you are a risky borrower because you appear to be desperate to get credit.
Experts believe that you should check your credit report regularly to stay in control of your finances, but the best time for you to check is before you start applying to lenders for credit.
You can order a copy of your report from any of the three credit reference agencies, Experian, Equifax or CreditExpert.
Once you receive your report, you should go through it and check that all the details are correct, even the small things like your postcode, title, or street name, because even the smallest error could affect your ability to borrow.
What is Included?
The information held in your credit report is compiled from your financial history. Things like previous loans, credit cards, missed bill payments, defaults on a mortgage, county court judgements (CCJs), and whether you have ever been declared bankrupt are all recorded here and all affect your credit score.
More personal information like your name, address, date of birth, marital status and where you are registered to vote are also held in your credit report.
Ultimately, there is a lot to double check in your report before you consider placing an application to a lender for a loan, credit card or mortgage.
The best thing to start with is your personal information, is your address right and does it correspond with the address that you are registered to vote at? This is, more often than not, the reason why a lender will refuse you credit.
When you apply for credit, one of the first things a lender will want to check is your identity and this is usually done through the electoral role. They check that where you are registered to vote corresponds with the information you have given in your application.
If there is a mistake you could be refused credit, or be classed as a risky borrower and not get the best deal that would otherwise be available to you.
If you do find any mistakes in your credit report, don't panic as they are easily fixed
If it is concerning your personal information, simply write to all the agencies to inform them of the error and supply them with the correct information.
If a mistake has been made in the details of your previous borrowings, you may have to investigate a little further and contact the lender involved and ask them to rectify the error.
In your report, you will also find a place for you to make notes. So, for example, if you had defaulted on previous loan payments because you had lost your job, had been sick or were going through a relationship break-up in which assets had to be divided, then you can leave a short explanation for other lenders to take into consideration.
You might also like...