Have Credit Footprints Spoiled Your Credit Rating?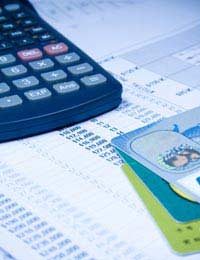 After two decades of seemingly endless mortgages, overdrafts, personal loans and rising credit card balances, people are finding it increasingly difficult to obtain credit.
The credit crunch that began in 2007 for financial institutions has been filtering down into the wider population over the last three years.
Why Has Lending Tightened?
Tighter lending conditions have meant that many banks and other credit providers are now only willing to offer their services to a 'special' group of customers with cast-iron credit histories and good income levels.
What this means is that most consumers applying for credit are being rejected. According to website uSwitch.com over the past year more than 2million people who have asked to have their credit limits increased have been refused.
More worryingly, every time you apply for credit it leaves a 'footprint' on your credit file, which could negatively impact your chances when applying for credit in future.
In the 'age of austerity' lenders are taking an extremely dim view of what they consider to be 'bad risks' who may not be in a position to repay their borrowings.
As a result, those customers who make multiple applications for credit in a short space of time, particularly those who already have large amounts borrowed, are far less likely to scrape through the credit application process.
The Credit Rating Process
Of course when it comes to approving credit applications, lenders are under no obligation to offer credit to just anyone, so they rely heavily on the data supplied to them by credit reference agencies. These agencies collate the data that helps lenders determine whether the applicant falls into the 'high risk' category or not.
In the UK, lenders use three main agencies to get credit reference details: Equifax, Experian and the new kid on the block, Callcredit. Each provides details from a variety of sources, such as the electoral register, public records, County Court Judgements and information on previous accounts, including any missed payments. As well as this information, however, they also look at additional credit applications made on the file.
Statistics from the big three agencies shows that if a consumer is revealed to have made a lot of recent applications, or has lots of footprints left on their file, then this is often a strong warning signal that someone is either having problems staying afloat financially or that fraudsters could have stolen their identity.
These concerns will be flagged up and drag down the applicant's credit score. If this score falls below the level required by the lender, this will result in the application being denied.
So what can people do to avoid leaving credit footprints on their file? Well there are some services currently available.
The 'Pre-Search' Search
Credit comparison websites are now offering 'smart' or pre-searches, which helps applications select the type of credit they need. Consumers are asked to fill out a short questionnaire that hopes to successfully match them with the right product and the right lender, thereby reducing the likelihood of being refused credit in the application process.
These smart searches are free of charge, but are only as accurate as the information supplied in the questionnaire. If applicants are not entirely honest this will be found out once the credit search is made.
Before applying for credit or using a smart search, consumers should start by checking their credit report and ensuring that there are no abnormalities or inaccuracies.
Another way to bolster your credit status is to close unused bank accounts or credit card accounts. Finally, applicants should start their credit search by contacting lenders with which they have an existing relationship, as these can often be slightly more flexible in their approach to customers they already know.
You might also like...