Will Switching Current Accounts Damage My Credit Rating?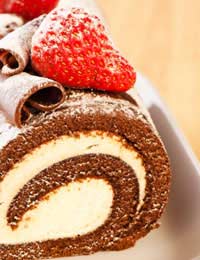 UK consumers have grown increasingly accustomed to switching their allegiance in recent years. Most people will have changed their electricity and gas suppliers or even their car insurance or broadband services, either because of being dissatisfied with the service they have received from their traditional product provider, or simply because a better deal can be found elsewhere.
When it comes to changing current accounts, however, UK consumers are still reluctant to a switch, no matter how dissatisfied they may be with their existing bank.
In fact, according to research conducted earlier this year by the Co-operative Bank, people are more likely to switch the football team they support than to switch from one current account provider to another.
Last year, the Office of Fair Trading reported that only 6% of UK consumers switched their bank account, despite complaints about bank service and excessive current account charges reaching an all-time high. So why the reluctance to move?
Awkward Credit Application Questions
One of the reasons people often mention to explain why they haven't switched their current account is that if they did so it may have a negative impact on their credit score. Any application for credit would appear to reinforce this thinking.
Have you ever completed a loan or credit application and been asked the following question: "How long have you been with your bank?"
Clearly credit applications are actively seeking those customers with records that highlight a long-standing relationship with their bank, but does this have a significant impact on your credit score, and will a recent change of bank account providers damage your rating or chances of obtaining credit?
The good news is that switching your current account provider shouldn't have an adverse affect on your overall credit score, provided that your credit rating is good in the first place.
Satisfying Credit Provider Criteria
All credit providers and lenders have their own criteria when it comes to determining whether an applicant is considered a good credit risk. Most lenders do prefer to see applications from people who have built up a good length of service with their bank, as this suggests financial stability.
If your credit score is reasonably healthy however, it is unlikely that a change of current account provider would put your score into the danger zone where you would be refused credit.
If, however, your rating is suspect to start with, well changing your provider certainly won't help your chances of getting credit.
How to Switch Accounts
Another point to consider is that the switching process between current accounts has improved greatly in recent years. Most banks are actively encouraging new customers and have teams dedicated to making the transfer of current accounts as efficient and painless as possible.
In fact, according to the BACS payment service, four out of every five people who have switched current accounts in the last five years claim to have been pleased with the overall process.
Applying for Credit
If you are still concerned that a change of details may affect your credit rating, you might consider applying for any credit you may require before switching your current account. Or you could wait a reasonable period of time, six months perhaps, before applying for credit, so that any application you make after switching accounts will not appear like a desperate scramble for cash to pay off other mounting debts.
You might also like...