How to React to a Random Credit Card Rate Rise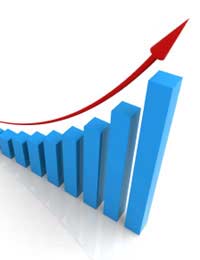 It is becoming an increasingly common practice from credit card companies, hitching up the interest rate on your credit card, seemingly at random, and at short notice. If this has happened to you, and chances are that if you own a card from MBNA, Halifax, Egg or Barclaycard, then you are one of the 6.4 million credit card customers in the UK who have fallen victim to a 'rate-jack' attack.
Rate jacking is all the more frustrating for customers because the UK interest rate is at an all-time low at just 0.5 percent. Despite this, the interest rates payable on most credit cards have now shot up to a staggering annual percentage rate (APR) of 18 percent. So how are credit card companies justifying these rate rises?
Many are blaming the economic climate and the increased risk of lending money, and have been writing to their customers telling them this. It seems particularly galling for companies to expect their customers to pay higher charges for their borrowing when the financial institutions themselves have borrowed so heavily from the government and therefore the UK taxpayer!
Who is Being Targeted?
It is difficult to discover why certain customers have been targeted for a rate jack, and the problem might be wider than currently believed.
The bad news is that it appears credit card companies are tightening up their lending policies; fewer people are being accepted for new cards and those that do get accepted are being expected to pay higher rates of interest than they would in previous years and even those credit card holders who make their repayments on time and keep within their credit spending limits can be lumbered with higher rates.
How Should You React to a Rate Jack?
If you are one of the several million people who have been rate jacked recently, you don't have to take it lying down. There are several steps that you can take.
Start by talking to your credit card company. You should explain how unhappy you are with the rate rise and point out your good credit history with them. If you have other financial products with the same credit provider, they may relent in order to keep your custom.
If you talk to the credit card company and still get nowhere then you have two further options. You can simply switch to another credit card company or you can try to get the current card company to maintain their present rate.
Which of the two options you choose to take will mostly depend on whether you are able to find a good credit card deal to switch to, or whether you would be better off making arrangements to repay your outstanding credit card debt first.
Switching Cards
If you think that you are still a good credit risk for companies, then there's no harm in applying for one of the many still competitive card offers currently available. Many companies are still offering zero percent balance transfers, for example.
Maintaining Your Interest Rate
If, however, you are not able to get a good credit card at a competitive rate you may decide that you are better off on trying to keep the rate of interest that you are currently paying at a reasonable level.
Fortunately, recent revisions to the rules surrounding credit cards have made this easier for customers to achieve. For example, credit card companies are not allowed to raise their interest rates in the first year (excluding previously advertised promotional rates). After the first year they can only raise rates once every six months.
If your credit card company has broken these rules you can report them to the UK Financial Ombudsman Service, who could find against the credit card provider and order them to return you to your previous interest rate.
Pegging Your Account
Of greater importance is the new rule that allows customers to close or 'peg' their account and repay the outstanding debt at the rate set at the time. This is useful for those who have a large debt to pay and are worried that their credit card company will rate jack them in the near future.
Customers should note however that once they close the account they cannot borrow more money against it.
Finally, credit card companies are not allowed to raise rates on customers who are clearly in serious debt circumstances. If this applies to you then you should contact your local Citizens Advice Bureau who will able to talk to the credit card company on your behalf.
You might also like...