Unsecured Loans Explained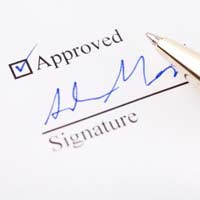 Unsecured loans, sometimes referred to as 'personal loans', are often the preferred option to people who need to borrow smaller sums of money and who wish to pay back the loan within a shorter period of time.
They can be used to fund virtually anything and will often be used to buy a new car, to pay for a family holiday or maybe to help fund your child through college or help go towards the cost of childcare and nursery fees when your offspring are younger.
One of the main advantages to the borrower is that, because the loan is unsecured, you are not usually at risk of losing your home if you find that you cannot meet your repayments during the term of the loan.
Terms of Unsecured Loans
Because the loan is unsecured, this obviously presents more risk to the lender who, in effect, is taking you at your word that you're going to able to repay the money.
However, the truth is a little more complicated than that as lenders will always have access to our credit history.
Here, they will be able to check out how we have conducted ourselves with regards to any other loan or credit agreements we've had in the past.
They can find out how much we earn or what our income is and can generally determine if we are likely to be able to meet the repayment terms of any new loan we might wish to apply for. Therefore, lenders are able to turn down many loan applications if they feel that a person is going to struggle to make the repayments.
Usually, this will be because our credit record holds information such as any defaults we've had on previous credit agreements, any arrears we may have incurred and any CCJs we may have been issued with.
Failure to Pay
However, even if we have passed the stringent criteria for obtaining an unsecured loan, it certainly doesn't mean that if we're unable to repay it, then we've got off 'scot free' with the money.
On the contrary, lenders can take us to court and we are still liable for any debt which we've incurred and we still have an obligation to repay the money.
Lenders make most of their money from the interest that they charge consumers. Therefore, as the total amount of money which can be borrowed (usually anything up to around £10,000 with an unsecured loan – although it can be higher), alongside the fact that we'd usually be asked to repay it within 10 years at the most, then they are a popular choice for consumers as the amount of interest the banks are able to make from us tends to be smaller.
Borrowers also need to be aware, however, that interest rates tend to be slightly higher than with unsecured loans to reflect the greater risk to the lender.
And, whilst, unsecured loans tend to be made available to those of good financial standing, there are numerous lenders who will still make an unsecured loan available to someone who has a bad credit history, in certain circumstances.
Don't forget too that the 'typical' APR rate that may 'lure' you in, is only a guideline. The 'typical' rate means the APR which they are able to offer the majority of their customers.
Usually, that means around two-thirds of all applicants will receive their advertised rate but this also means that around 1 in every 3 people won't so don't be fooled by the attraction of the rate as there's no guarantee you will be eligible to receive it.
You might also like...