What is a Credit Rating?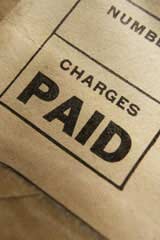 Before you apply for a loan, mortgage or credit card, or even attempt to buy a contract mobile phone, it is worth investigating your credit score.
Credit scores explained
The information held on your credit report and whatever information you may provide on an application for credit, is what is used by lenders to used to calculate your credit score. This score is then used to identify the risk of offering you credit.
You do not have a single credit score or rating. Each lender will use a different system for calculating your score. Equally, these lenders do not have to tell you how they calculated your score, however, you can ask for a simple explanation of how it works and why you have been refused credit. The scores on the doors
To have a high credit rating you will probably have a score between 880 – 1000, giving you the best chance to borrow from high street lenders.
If you score between 111 – 879 you could potentially have problems borrowing money. This is highly dependent on how much you want borrow and what type of credit you require. A bad, or low, credit score would probably score between 0 -110, which basically means you will have trouble borrowing from high street lenders. The best thing to do in these circumstances is speak to a specialist lender that deals with riskier borrowers.
What is taken into account?
If you have opened any new credit accounts, made a request for new credit, and how you generally manage your credit are all taken into account when comprising your credit history. However, you must be careful. If you open several new accounts at once, or apply for several credit cards or loans, you could be considered as a risky borrower. Lender's take into account footprints left by previous lenders that have searched your credit report. Each time you apply for credit, a lender searches your credit report and leaves what is called a footprint. So even if you don't take out that particular loan or mortgage, that footprint will remain on your credit history.
Because your credit report doesn't show whether an application you have made was refused or not, these unexplained footprints make lenders wary of giving you more credit. Payment history is another area that lenders look at. Previous loans, credit cards, store cards, mortgages and phone bills are all checked to see if you have ever missed a payment or paid a bill late.
Around one third of your credit score is determined by your payment history. To have good credit your record will show a consistent record of paying your bills on time each with little or no missed payments. Another factor used in calculating your credit score involves the types of credit you use..
For example, if most of your borrowing is though weighty types such as credit cards and large loans, your credit score will probably suffer.
Now that you have a rough idea about how your credit score is worked out, this would be the ideal time to clean up your finances, pay off outstanding credit card debt and sort out that unnecessary overdraft!
You might also like...