Mistakes on a Credit Report: A Case Study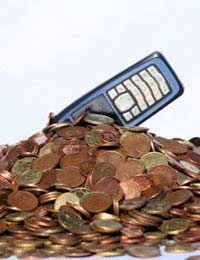 Finding a mistake on your credit report is common, but most people don't realise their report has a fault until it is too late and they get turned down for credit.
Finding A Mistake
Tim was 30-years old and thinking about getting a mortgage, he didn't really know what his credit report was or even that he had one.
"When I went to visit my bank to enquire about getting a mortgage one of the first things they did was carry out a credit check on me. I didn't think it would be a problem, I had never been late with paying any of my bills, or so I thought," explains Tim.
"When the adviser at the bank told me I didn't have an ideal credit rating I was sure there must have been some mistake, but it was quite stressful as the bank was reluctant to lend me the money until my credit rating was better," says Tim.
Rectifying A Mistake
The first thing Tim did was contact a credit rating agency and request a copy of his credit report.
"Looking at the report it was easy to see where the problem was. I had cancelled a phone contract a couple of years ago but they had carried on charging me and not cancelled the contract, so I hadn't paid a few payments.
"They charged me for three months before they agreed that it was not my fault and they told me they have wiped it from the credit reference, which I now knew was not true," says Tim.
There was also another blip of on his report from when he was unemployed a couple of years ago and had fallen behind on some of his credit card payments. This would not necessarily have been so bad but when this was looked at alongside his other blip it looked quite bad for Tim.
Investigating A Mistake
"I contacted the company that had given me my credit report and told them about the mistake regarding the telephone company. They made me put everything in writing and send them a letter," says Tim.
"They then got in touch with the phone company for me and put my case forward. The phone company agreed that it was their fault and went about rectifying my credit report," reveals Tim.
The process was quite slow for Tim and it took a couple of months for his credit report to be rectified.
It would not however be as easy to remove his other blip from his missed credit card payments. Tim accepted that it was his fault that he had missed some payments but wanted the chance to explain on his credit report.
"The credit report company said I would be able to submit what is known as a Notice of Correction, which allowed me to explain my default payments," says Tim.
He was able to write 200 words explaining the circumstances of his missed payments and how he was out of work for a short period of time.
The credit report provider was able to add the Notice of Correction so that anyone looking at his report in the future would have a bit more of an explanation.
Moving Forward
"Once the blip had been removed from my report I was able to go back to the lender and my credit report looked a lot healthier. It still wasn't ideal but it was enough to get me a mortgage," explains Tim.
It is important to keep track of your credit report so that any mistakes can be rectified. It is a good idea to order a copy of your credit report before you try and take out a mortgage if you are worried about any defaults you may have on your report.
You might also like...