Applying for a Credit Search: A Case Study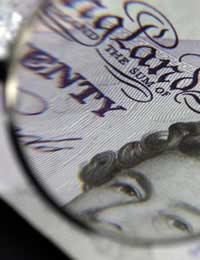 Keeping an eye on your credit report is always a good idea, even if you are not applying for a loan or a mortgage. You don't need an excuse to apply for your credit report, you are entitled to by law, so it is worth checking what your report contains.
Your credit report includes a lot of personal details about yourself and it is what lenders and banks judge you on when you apply for credit, so it is important that you know it is correct.
Why Apply For a Report
Catherine was thinking about applying for a mortgage and wanted to look at a copy of her credit report to see how she would be viewed by banks.
She could have waited and just been told what her credit report said when she applied for a mortgage but she wanted to make sure if there were any mistakes on her credit report she could rectify them before she applied to a lender.
"I didn't really know where to start when it came to finding my credit report. There were a lot of companies online that were offering credit reports but I wanted to make sure that I went with a trusted one," says Catherine.
Where to Apply
Under the data protection act 1998, a person is entitled to view the information in their credit report to make sure that it is correct.
Catherine contacted her local bank to ask for some advice about where to get her credit report. They were able to lead her in the right direction and point towards a few of the bigger credit reference agencies.
"I contacted one of the larger credit report providers and they sent me some forms to fill in. They asked me for a lot of personal details, which I was assured would be in safe hands. After I had sent the forms back to the firm it took about seven days for my report to be sent back to me," says Catherine.
Looking Over Your Report
"Once I had a copy of my report I was able to go over it and check that everything was correct. It gave me peace of mind knowing that everything was correct on my report," say Catherine.
"I paid under £10 for her report, so it was very worthwhile as I was now more confident going to a bank and asking for a mortgage," explains Catherine.
Catherine successfully applied for her mortgage and requested a copy of her credit report every year so she could keep a close eye on what it contained and make sure nobody was trying to steal her identity.
When applying for your credit report it is important that you don't hand over your details to anyone and use a reputable rating agency, as they could steal your identity. You should be able to find the larger rating agencies by looking online or asking in your local bank.
Applying for your credit report is relatively easy and straightforward and it shouldn't take more than seven days for you to be able to scan over your report.
You might also like...