Clean Up Your Credit Rating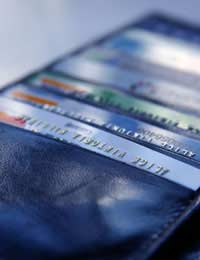 Looking to apply for credit but want to make sure your credit rating is as clean as possible? Here are some useful tips to help you repair any damage to your credit score.
Get On the Electoral Register
An application for credit will most likely be turned down flat if your personal details are not on the electoral register. Lenders use your electoral register details as a way of verifying where you live and to make sure that the address you put on your credit application is a permanent address.
Getting placed on the electoral register doesn't happen automatically, and you will need to contact your local council authority to submit your details to enable you to vote.
Some local authorities only update their electoral register details on a twice-yearly basis, so if, for example, you have moved house fairly recently, it is worth contacting them directly to find out whether your details have been placed on the register and, if not, when they will be.
County Court Judgements
Anyone with a County court judgment (CCJ) against their name will have a poor credit score. The good news is that a CCJ doesn't have to appear on your credit report forever. The can be held on your report for up to a period do six years.
Once you have paid off your outstanding debt, you can apply to the Register of Judgements, Orders and Fines to have your details removed from their register too.
Borrow Small to Boost Your Score
Lenders like to see a history of credit worthiness, even if the amounts borrowed are small. Even a mobile phone contract can be shown up as a positive credit history on a credit file.
So, before you apply for a large amount of credit, like a car loan or mortgage, it therefore may be worth taking out a credit card, or even a store card.
Store cards are one of the mostly ways to obtain credit, and often come with a shockingly high interest rate, usually around the 30% mark. The good news, however, with store cards is that lenders usually base their credit score threshold lower than a credit card in order to bring in more customers.
This means that if your credit rating isn't too impressive you might still be eligible for a store card and you are more likely to be accepted than if you applied for a credit card.
Once you receive your store card, remember to pay off the balance each month to keep your credit history in good shape. As long as you don't overuse the card you should, over time build a good credit history at which point you can ditch the store card and get the other credit you want – at far more competitive rates of interest.
Be Wary of Credit Repairers
There are a growing number of companies advertising credit repair services which promise to clean up your credit history, for a small fee. Try to avoid these companies. Paying for credit repair advice is an expense that you don't need to pay.
The National Debtline and the Consumer Credit Counselling Service both offer impartial and free credit advice and can tell you what you need to do to improve your credit score.
You might also like...