Spread Your Finance Applications to Improve Your Credit Rating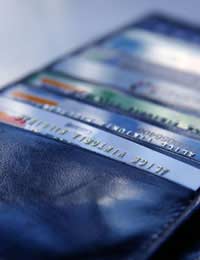 It may sound crazy, but when it comes to credit, the more you have, the better.One of the biggest misconceptions amongst borrowers is that they will be able to get a store card, mortgage or loan easier, if they don't already have any credit.
If you don't have any credit, your credit score will not be very good, this is because banks and credit card companies don't have anything to judge you on. While you might think you are being financially savvy by not getting into debt, a credit card company may not think the same.
If you think about it, it makes sense, if someone is applying to take out a large loan or credit card and they don't have any previous credit history, the credit card company will not be able to judge whether they pose a risk.If on the other hand, somebody has taken out ten store cards and kept up payments on each of the cards, then a credit card firm will be more likely to give you more credit.
There are a number of services available that allow you to check your own credit scores, and in many cases obtain a free credit report, which will allow you to see just how good your credit score is.
What To Do if You Have No Credit History
If you apply for a credit card or a loan, having never made payments on any kind of loan, then you may find the credit card firm will not accept you, because you will not have a very good credit score.
The best thing to do is to take out a small personal loan and start to pay that back on a monthly basis, even if you don't need the money you should take out the loan over as long a period of time as possible, in order to improve your credit rating.
It sounds illogical that you should have to make yourself in debt, to get debt, but it is all about experience. Look at it as if you are applying for a job, you may know you are brilliant in the position, but if you have had no experience, how can you prove that to the employer, who is likely to go for the more experienced candidate.
How to Improve Your Credit Report
If you find that your credit report is not strong enough, try and add a few more credit/store cards to the equation. You may be worried about doing this because of the temptation to spend on the cards, but as long as you are sensible it should be ok.Start of slow, apply for a store card in a shop you know you already go to quite a lot, be careful not to spend more though.
If you already have a credit card, but owe quite a lot of money on it, you should consider taking part of the balance and switching it over to another card. This way you are still paying back the same amount of money but it will look better on your credit report.
A person's credit report is one of the most misunderstood concepts in the financial world. Many people scrape by with very little money, not wanting to take out any credit cards, because they think debt is bad. Debt is not bad, as long as you pay it back correctly.
You have nothing to loose by applying for a free credit report, and checking your credit score. Credit cards can actually help you improve your credit report, so don't be afraid to spread out your debt, make it work to your advantage.
You might also like...