What Kind of Credit Profile Do I Have?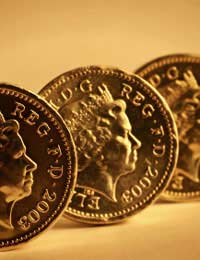 When it comes to money, everyone is different. We all have our own attitudes to borrowing, but in the current economic climate, increasing numbers of people are finding themselves getting into financial difficulty.
Here's a quick guide to different types of borrower out there, and some advice to suit each one's circumstances.
Credit Profile Type 1: In The Shallow End
If you have small debts (personal loans, credit cards etc), you may feel that these are perfectly manageable within your current financial situation.
However, would you still feel so secure if you found yourself in between jobs, suffering from an illness that forced you to take time off work, or if you suddenly found yourself facing a large unexpected financial commitment?
If your borrowings are small and you suffer from short-term problems like those mentioned above, a few simple actions can help you to get back to normal:
Draw up a monthly budget, comparing your income versus your outgoings, and try to find areas where you can make savings. Most importantly, do your best to stick to this budget!
Try to reduce your bills, perhaps by switching your gas and electric bills to cheaper suppliers. Make sure that you pay your regular bills by direct debit so that you don't lose track of your repayments.
Credit Profile 2: Out Of Your Depth
If you find that your income is mostly being taken up by credit card or loan repayments, then you are starting to get out of your depth.
You might be coping – just about – but if your income is not increasing and you are paying more in interest, your debts will not be reducing and you could find yourself in serious trouble if an unexpected bill or unfortunate event comes your way.
At this point, the most important thing to do is to make sure that you do not miss any payments and that you maintain good relationships with your creditors.
If your credit card bills are mounting up and you are finding yourself only able to make minimum repayments each month you may want to think about taking out a loan to consolidate them.
This could help reduce your monthly payments, but make sure that you close your credit card accounts once they are paid off. If you keep them open the temptation will be there to keep using them and you could find yourself with a loan and further credit card bills to repay.
Credit Profile Type 3: Struggling To Stay Afloat
You are struggling to stay afloat if your income is not covering your monthly expenditure, and you are using your credit cards to pay for regular items such as shopping and food.
You might also have already consolidated your debts and keep adding to them, or you have been refused further credit and feel there is nowhere else to turn.
If you feel that you are struggling to stay afloat, you should think about seeking professional help to talk through your problems and help you come up with some solutions.
Start by listing all your debts and putting them into order of priority. Separate them into lists of the debts that absolutely have to be paid (for example your mortgage), and those where you might be able to negotiate with the lender in order to reduce your payments of give you more time to repay the debt.
You can get free, confidential money advice from a number of different organisations, such as the National Debtline or the Citizens Advice Bureau. They will be able to give you advice on how to negotiate with creditors in order to ease the pressure on you. They will also be able to help you draw up some longer term plans to help you try to become debt-free.
Credit Profile Type 4 - Sinking Fast
Sometimes people find themselves sinking under the weight of the debt they owe. This could include being in 'arrears' with some of your lenders, defaulting on mortgage repayments, and being threatened with court action or eviction. Hopefully you would have received help before you reach this point, but if not, there are still some things you can do.
Firstly, try not to panic. You will not make your problems disappear by refusing to answer the door or the phone or by 'doing a runner'. You still have options available to you, such as filing to the court for bankruptcy, or an Individual Voluntary Arrangement (IVA), which is similar to bankruptcy, but will allow you to keep your home while you repay your creditors.
If you have debts of less than £5,000, and you have a CCJ, you can apply to the court for an Administration Order, which will allow you to make repayments to creditors over an extended period, although with an administration fee.
You might also like...