Why You Need to Repair Bad Credit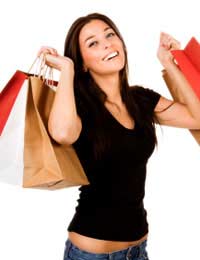 If you are in the process of applying for any form of credit, whether it be a personal loan, mortgage, credit or store card, then you should be aware of your credit rating and what it affects.
Your credit report is made up of your financial history, dating right back to the day you opened your first bank account.
When you apply to a lender for credit, they conduct a search of your credit report to help them determine whether you are a risky borrower. The information held, combined with the details you gave on the application form, will produce a score based on that particular lenders criteria. This score is then used in a comparison to other similar profiles to give the lender an indication of your ability and likeliness to keep up repayments.
Simply put, your credit rating has an affect on every financial application you will make. For example, if you buy a new fridge freezer from a shop on an interest-free deal, your credit history will be checked and in turn, that financial decision will be recorded.
Your credit rating will usually work in your favour when you apply for finance because it serves to demonstrate to a lender that you are a responsible borrower. However, it can be a hindrance if you have defaulted on past debts and your credit score has suffered.
How To Fix Bad Credit
The best thing to do when it comes to your credit history is keep it in good shape, but if it has taken a beating then there are certain things you can do to help improve your score.
The first thing you need to do is get a copy of your credit report from the two largest credit reference agencies, Experian and Equifax. Once you have received these you will be able to look through your financial history and check that it is all correct.
If there are any mistakes, such as a record of an outstanding debt that has been settled, then you will need to contact the lender in question and request confirmation that the debt has indeed been paid off. You will then need to contact the credit reference agencies and get your report updated.
I was Refused but Don't Know Why
If you have been refused credit, have got a copy of your credit report, but still see no reason why you haven't been accepted by the lender, there are still a couple of things you should check.
The electoral role plays a very important part in a lenders decision to give you credit.
If you aren't registered to vote, or are registered to an alternative address to the one given on the application form, then a lender may question your identity.
To register to vote simply visit 'aboutmyvote' website and download the form. If you aren't sure about whether or not you are registered, call up your local council office and they will be able to point you in the right direction.
You must remember that your credit rating affects every financial application you will ever make, so it is best to check your report regularly to make sure you keep your credit score high and get the best deals available when you need to take out a loan or credit card.
You might also like...