Stop your Debt from Becoming 'Bad Credit'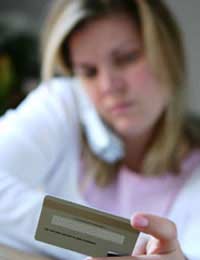 Being classed as having bad credit can hold serious implications for you financial future. You run the risk of being turned down for a loan, mortgage, credit cards or even a mobile phone contract.
You credit report holds all the details of your financial history, from your basic bank account to that large personal loan you took out. It even records utility payments, such as mobile phone contracts.
Defaults, CCJs, Bankruptcy - The Consequences
If you default on and debt repayment, have a CCJ filed against you or declare yourself bankrupt, your credit report will be updated and this information will be recorded.
Lenders then use this information, along with your application form, when you apply for credit to determine whether you are a responsible borrower. Before you start applying for any type of credit, you need to shop around. Work out the true cost of borrowing, taking into account any fees or penalties.
Make sure you also know how much you can afford to pay back each month, this way you won't stretch your finances, miss payments and end up with a bad credit rating. If you do find that your debts are spiralling out of control, don't panic. The first thing you should do is work out which debts are the most important. This doesn't necessarily mean the biggest.
Steps to Improving Your Rating
First of all, find the debts that require a monthly repayment. This could include a loan, mortgage or mobile phone contract. These are the ones that you must pay because defaulting by a couple of months can get you into serious financial trouble.
Next, you should look closely at any credit cards or store cards that you may have outstanding balances on. Pay off the largest ones first, then transfer all the remaining ones to a 0 per cent balance transfer credit card, preferably with a number of months interest-free.This will give you one outstanding amount that you can work into your budget and pay off.However, if your debts have snowballed so far out of control that you can't possibly sort out a repayment structure like the one above, don't bury your head in the sand.
Pop into your local branch, or speak to your lender over the telephone and explain your situation. They will be able to help you work out a payment plan and you can avoid, to some extent, harming your credit rating.
The main credit reference agencies in the UK are Experian and Equifax, and it is advisable to regularly check with each of them.The report that you receive will allow you to see exactly what lenders use to determine whether you are a risky borrower.If you have been refused credit then going through this report with a fine tooth-comb is the best way to figure out why.
Mistakes
If there is a mistake on your credit file, such as a search that has been made without your permission or you are being financially connected to an ex-partner, then you need to get this updated. Simply write to each credit reference agency and inform them of the mistake that has been made, then once this has been removed your credit score will improve.
You might also like...